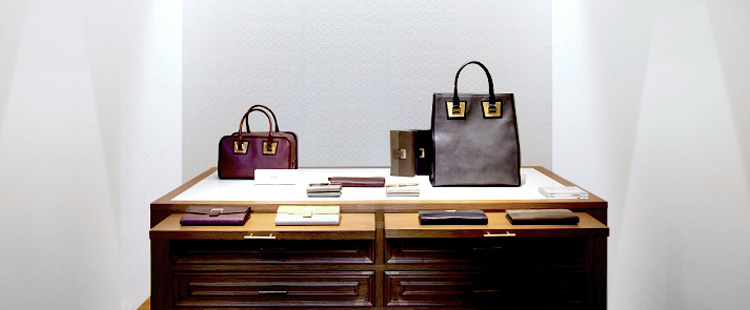 Our dedication to the highest quality craftmanship of leather goods is founded on a traditional commitment to excellence. hEpoih produced by AJIOKA. Dazzling yet modest, luxurious yet humble. It bears a rich sense of character and identity that grows stronger through use the passage of time.

AJIOKA has produced the finest leather products since its establishment in 1917. Epoi, our womenfs line, is founded on three integrated principles: highest-quality materials, practical functionality, and rich design. We produce goods for women, building upon our legacy of spirit and culture. We invite you be a part of our tradition.

Epoi handpicks only the highest quality materials, working with best tanneries in the world to select premium, gorgeous leathers. We take pride in procuring the finest and believe that in order to provide our customers with superlative products, the inputs and ingredients must too be superlative.

Epoi believes that it is important to offer products that are compatible with a woman's daily life. Our goal is to design goods that compliment both casual elegance and sophisticated fashion. We seek to support the everyday adventures of 21st century women, and to offer a refined, practical, and plush accent to onefs lifestyle. Epoi combines luxury with functionality, built on a foundation of heritage and the finest of materials.